Putnam County Schools has released Pre-K and Kindergarten registration dates for the 2021-2022 school year.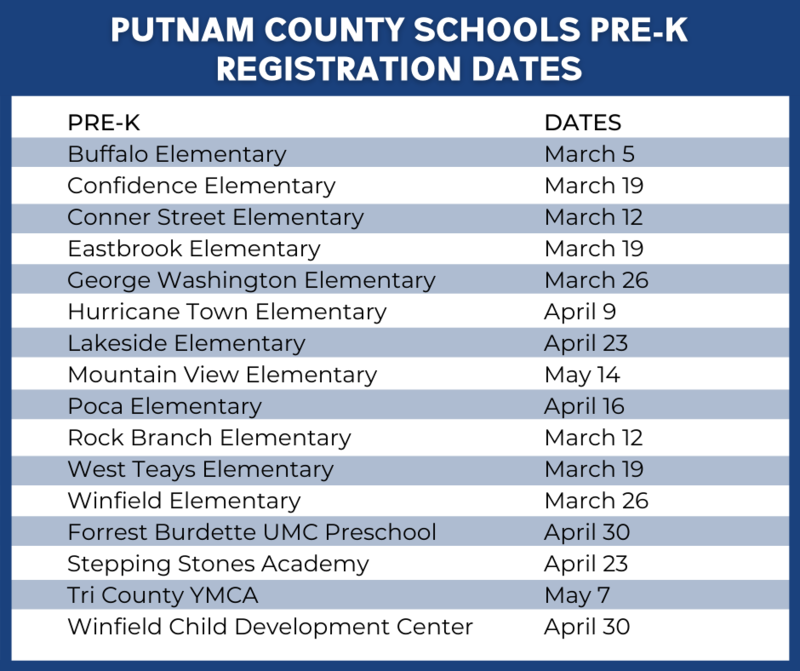 To register your child for Pre-K, please visit the PCS website at putnamschools.com and select the "Parents" tab under the menu. You will then select "PreK" and complete the registration form.
You can find the direct link to the PCS webpage HERE.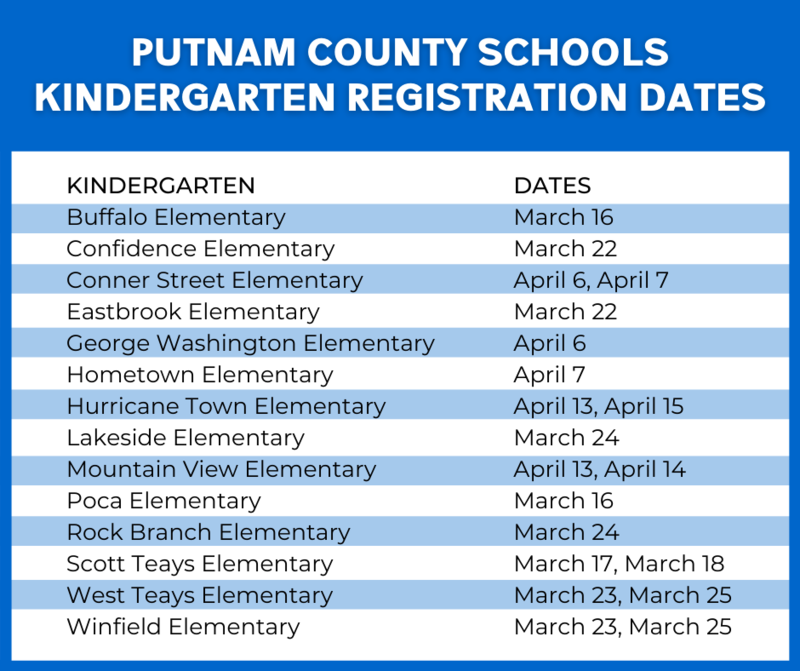 To register your child for Kindergarten, please call your child's school to schedule an appointment and receive instruction.
For additional questions please contact your child's school or PCS at 304.586.0500 ext. 1122 or ext. 1178.