Six Putnam County Schools high school seniors have been named Semifinalists in the 67th Annual National Merit Scholarship Program for the 2021-22 school year.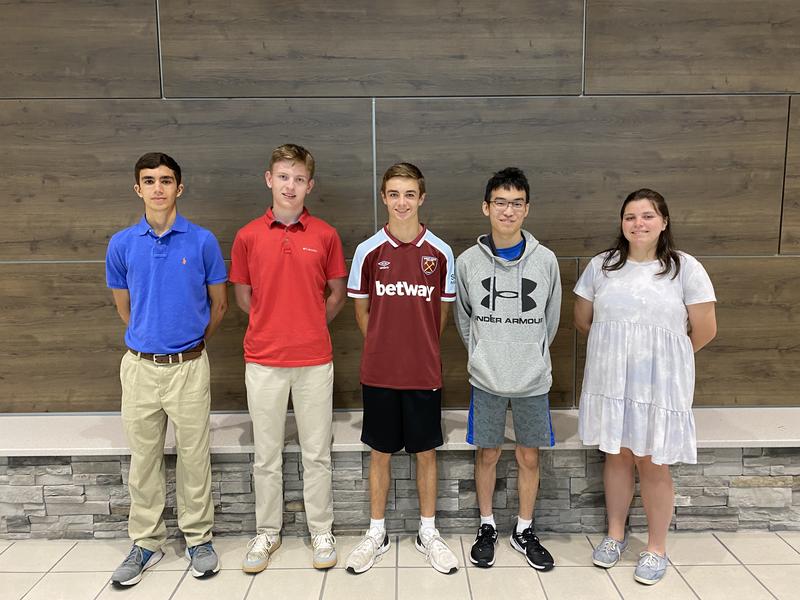 Matthew Olivero, Hurricane High School
Carter Leadmon, Hurricane High School
Connor Stonestreet, Hurricane High School
Yimin Cai, Hurricane High School
Allison Edwards, Hurricane High School
Thomas Moore, Winfield High School
These academically talented student leaders join approximately 16,000 students nationally, competing for over 7,500 scholarships worth nearly $30 million. The 16,000 Semifinalists nationwide represent less than 1 percent of U.S. high school seniors and include the highest-scoring entrants in each state.
To be considered for a National Merit Scholarship, Semifinalists must advance to Finalist standing in the competition by meeting high academic standards and all other requirements provided to each Semifinalist.
An estimated 15,000 semifinalists will advance to the Finalist level announced in February, and scholarships will be awarded in the spring.
You can find more information on the National Merit Scholarship Program on the National Merit Scholarship Corporation website HERE.
Congratulations and good luck to our Putnam County National Merit Semifinalists!