Grand-family Vaccination Incentives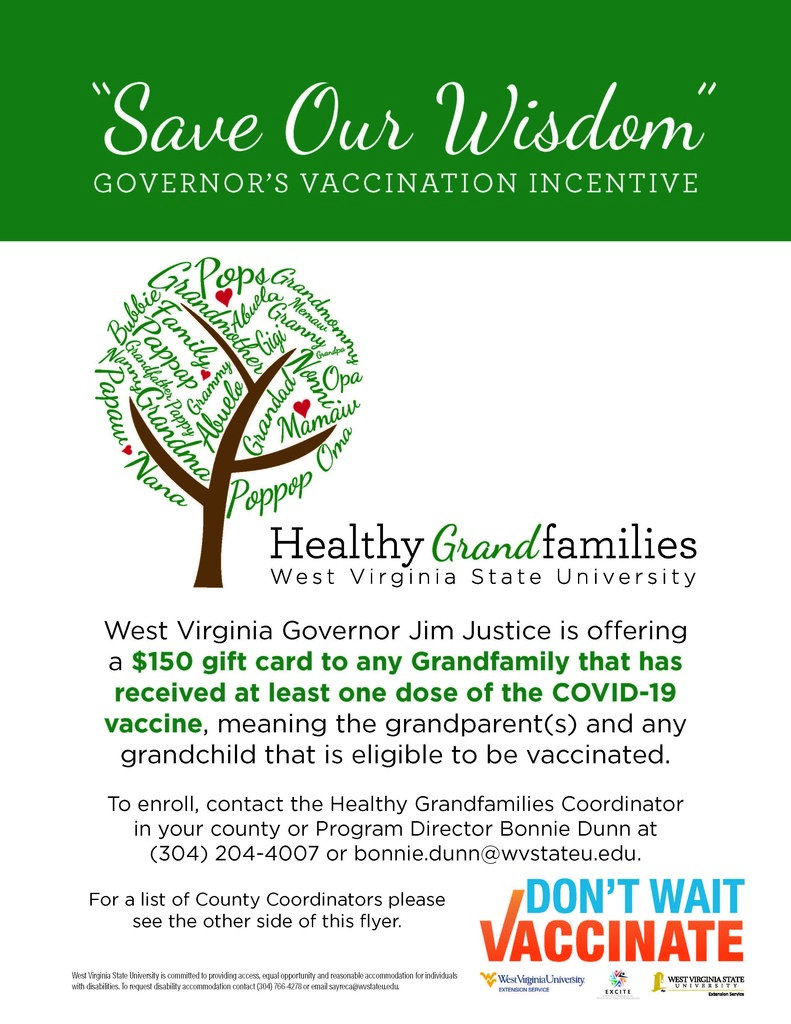 Tailgate Update: Due to the high possibility of rain on Thursday, the tailgate, powder puff, and male cheer will be held on the afternoon of Wednesday October 20th to make sure all students have the best experience possible. #GoBison

Monday October 18th at 6pm we will be having a FASFA Informational meeting and workshop for all seniors and their parents. If you need more information please contact Ms. Barker.

Kickoff for tonight's game at Tolsia has be moved to 7:30pm.

Congratulations to Patrick Reilly for being named the Teays Valley Physical Therapy Gamer of the Week. The cross country team will compete in the Regional Championships at the Wood County 4-H grounds in Mineral Wells on Oct. 21.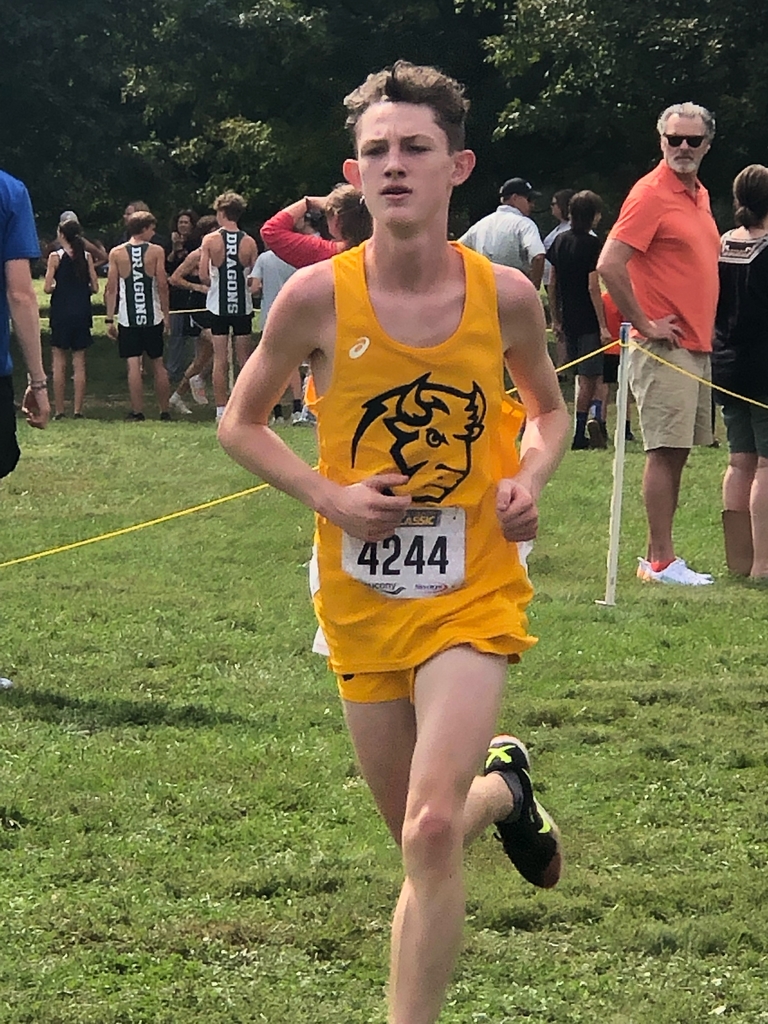 Jostens will be at BHS on Tuesday Sept 14 for senior orders, class ring orders, and letterman jacket orders. Please bring you order form filled out and a check for the initial deposit.

On Thursday September 9, 2021 from 4-7pm Fruth Pharmacy will be conducting a drive thru COVID 19 Test Site at George Washington Middle School in the Front Bus Loop. Anyone who would like to be tested can attend.

Football Game Tonight at Buffalo Stadium vs. Greenbrier West. Kickoff is at 7pm. Senior night recognition begins at 6:20. Tickets will be sold both at the gate and on our ticketing app GoFan. #gobison
https://gofan.co/app/school/WV311

Hello Bison! The first day of school is finally upon us. Tomorrow Tuesday August 24th Freshmen will report at regular time for freshmen orientation with Link Crew which will begin at 7:58am. Seniors, Juniors and Sophomores will report on a 3-hour delay and should be at the school by 11:00am. Buses will run at regular time for Freshmen and also on a 3-hour delay for upperclassmen. Putnam County Career and Technical Center Students will stay at Buffalo for the first day. Wednesday August 25th all students will report to school at regular time. The tardy bell will ring at 7:58am every day. All time schedules are posted to schoology. As per the update to the Putnam County Roadmap to Recovery it is recommended to wear a mask while indoors. This policy could change by order of the Governor, the WV State department of Education, the WV DHHR or the Putnam County Health Department. The Buffalo High School Faculty and Staff are looking forward to a great school year and we look forward to seeing everyone tomorrow. Go Bison!

Reminder that Buffalo High School will host its open house this evening. Freshmen & Seniors from 5:30 pm til 6:30pm & Sophomores & Juniors from 6:30pm til 7:30pm. Hope to see you there.

Upcoming Important dates: Students may pick up their schedules during the following times. Seniors Tuesday August 17 from 10 AM until Noon Juniors Tuesday August 17 form 1 PM until 3 PM Sophomores Wednesday August 18 from 10 AM until Noon Freshmen Wednesday August 18 from 1 PM until 3 PM You may also pick up your schedule at Open House on Thursday August 19, Freshmen and Seniors 5:30 PM until 6:30 PM and Sophomores and Juniors from 6:30 PM until 7:30 PM The first day of school for students will be Tuesday August 24 with a 7:58 AM start time. Freshmen will report at regular time and buses will run at regular time. Sophomores, Juniors and Seniors will report on a 3 hour delay and buses will run on 3 hour delay.

Congratulations to our 20-21 MVB, Kaitlyn Luikart! and congratulations to the Jakob Smith, Joni Smith and David Whittington as MVB candidates!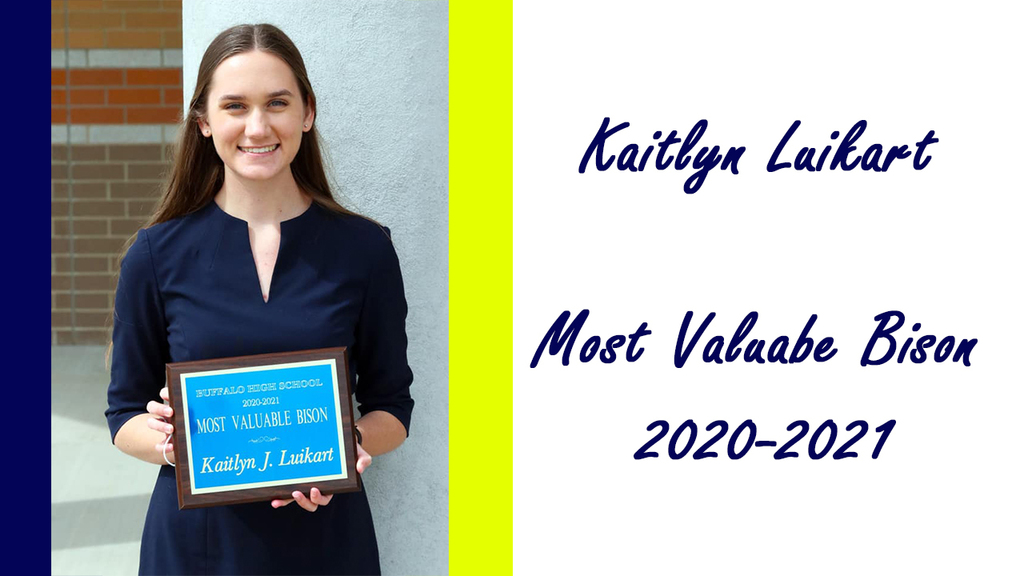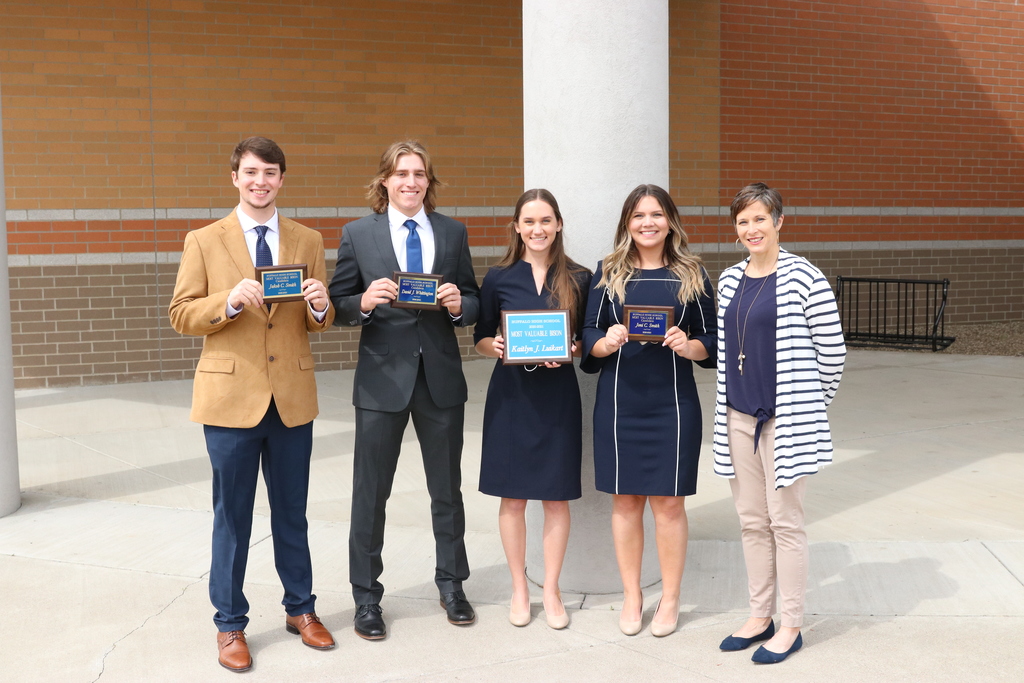 Please see the attachment regarding Covid cases at BHS. Affected students will be contacted.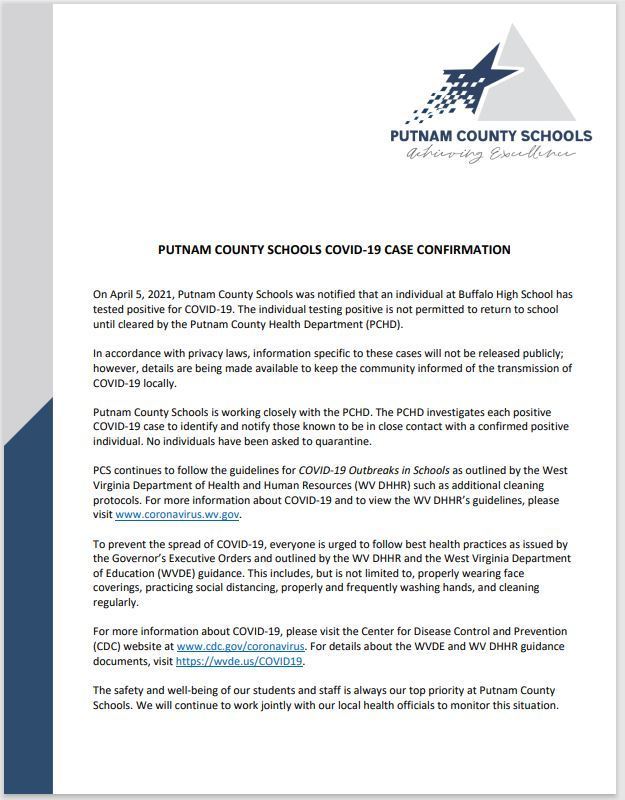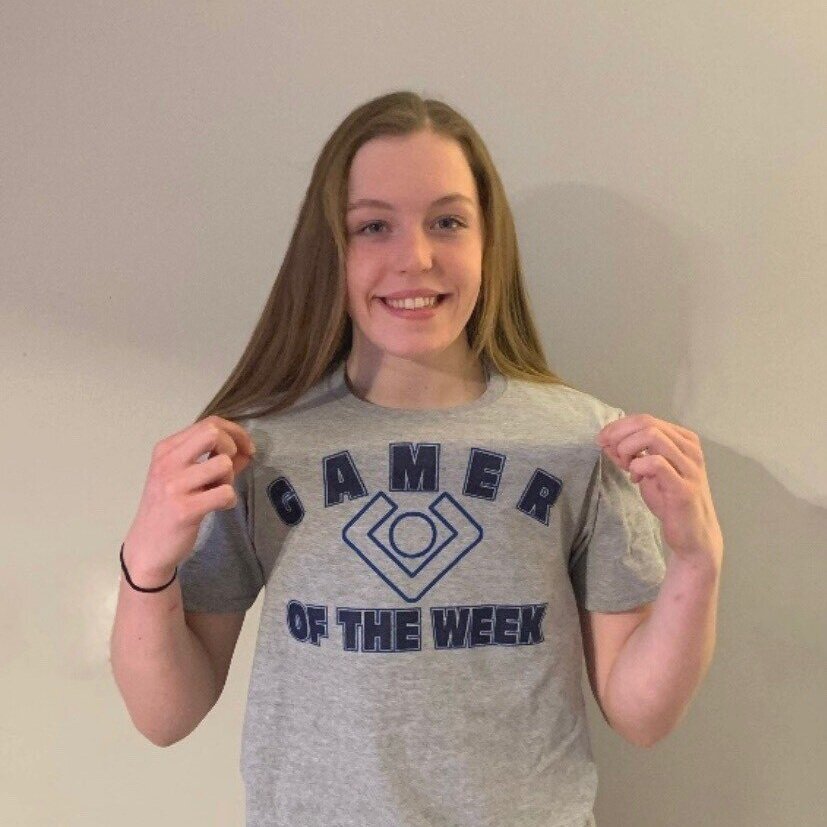 Congratulations to the finalists for Most Valuable Bison! In alphabetical order: Kaitlyn Luikart, Jacob Smith, Joni Smith, & David Whittington


Here is a calendar for the rest of the school year. Spring break remains the same. Students last day is June 4th which is a 3 hour early out.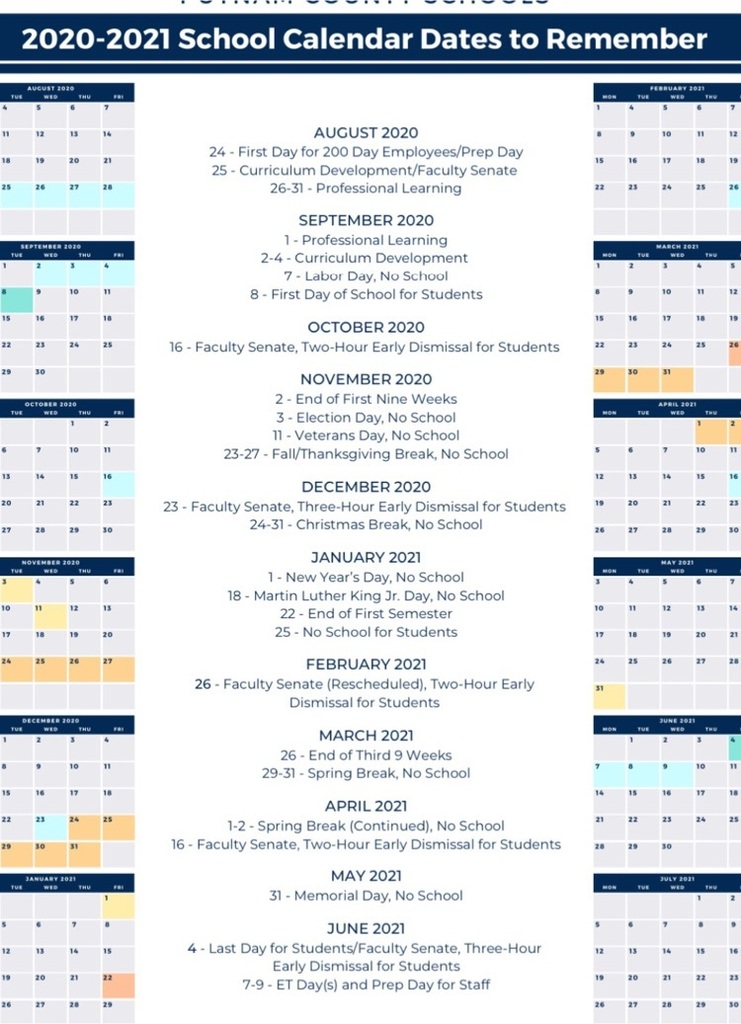 Picture day at Buffalo High School will be next Friday, February 26, 2021. Virtual students need to stop by BHS from 12:30pm to 3:00pm to get their photo taken.

Athletic practices may be conducted today as the weather takes a break. Practice will begin between the hours of 1:00PM and 4:00PM to allow for road conditions to improve, but before roads freeze over again. If a student cannot make it to practice it will not be held against them. Girls Basketball practice - 1-3pm Boys Basketball practice- 3:15pm -5:15pm Wrestling and Swim teams please contact you coach for available times.