Happy National School Psychologist Week! Join us this week as we highlight the important work our school psychologists and other educators do to help all Putnam students thrive! ✨Together We Shine!✨ #SchoolPsychWeek #PositivelyPUTNAM #PutnamProud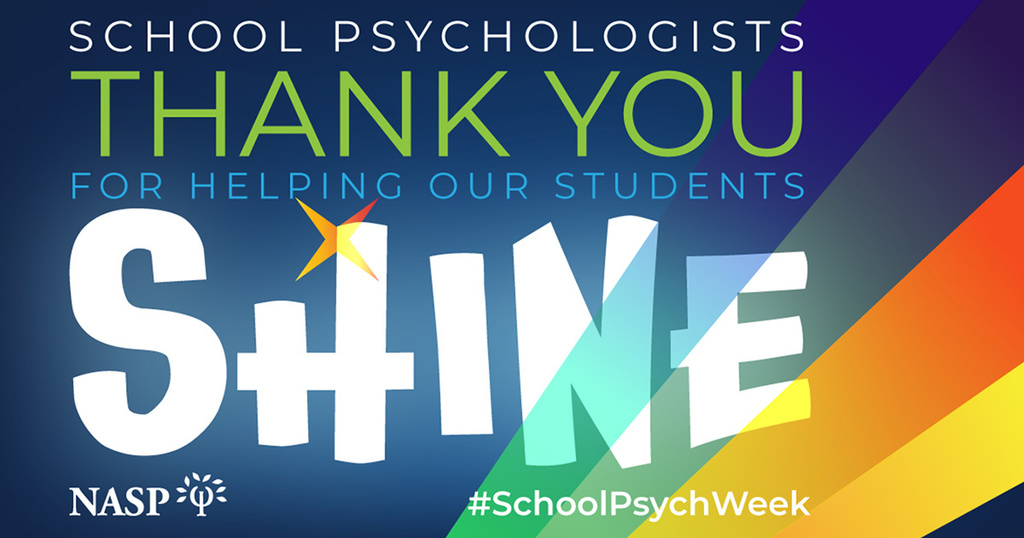 This past Tuesday, Putnam County Schools joined more than 250 West Virginia schools receiving funds from the Ball Toyota Family of Dealerships to support students in need. Ball Toyota announced its partnership with the United Way of West Virginia to help schools set up 'virtual pantries.' Putnam County elementary, middle, and high schools received funds ranging from $1,000 to $1,300 designated to help provide essentials for virtual pantries, including basic needs such as food, clothing, shoes, coats, and hygiene products to students. Shawn Ball, the President of Ball Toyota, who worked with the West Virginia Department of Education and Communities in Schools, said school virtual pantries could be accessed by students scanning a QR code to request or ask for assistance/help. There will also be a suggestion-style box for students without phones to use. Both the QR code and the suggestion box will allow students to ask for help or put in a request privately or on their own in case they do not feel comfortable reaching out in front of others. This also will allow our schools to balance school pantries efficiently. Putnam County Schools would like to thank Ball Toyota for their incredible donation. We are so grateful and blessed to have community partnerships that share the goal of serving and supporting our students.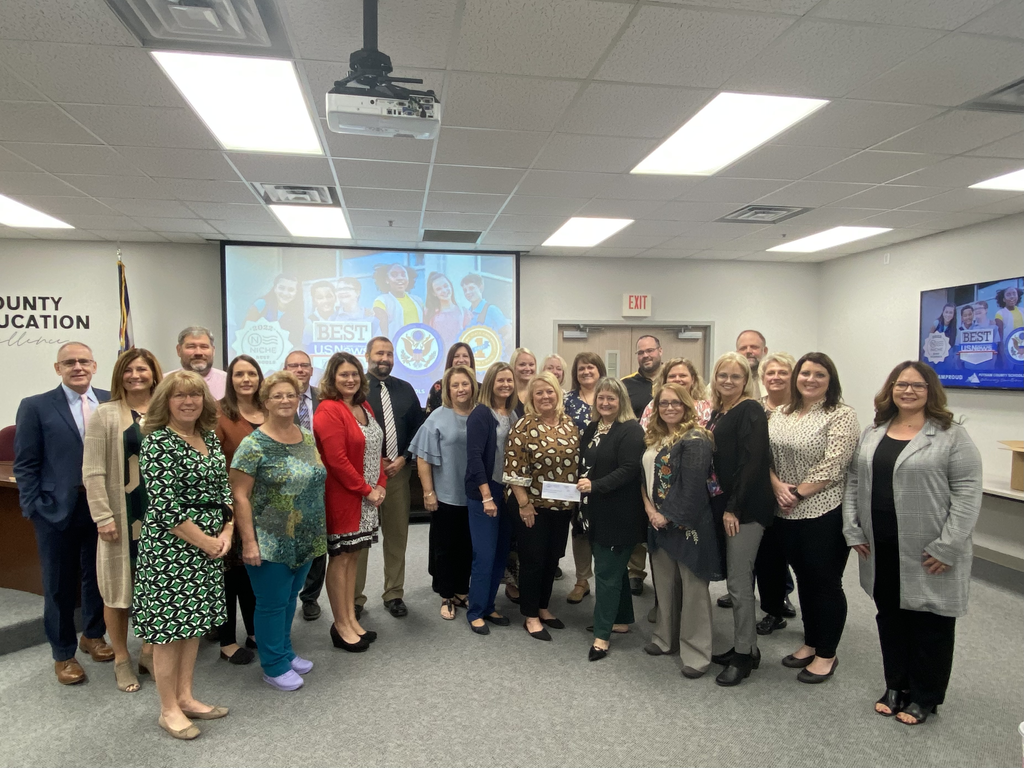 ATTN: PCS Families   Your student will be bringing home state assessment results today if he/she took the WV General Summative Assessment (grades 3-8), the WV Alternate Student Assessment (grades 3-8), or the SAT School Day exam (grade 11) last spring.   In addition, you and your student will also be receiving an email with a link to a video score report for WVGSA or WV SAT only. The video link is being sent to the student email account and the parent email on file with your student. Please have your student check their student email account to find the link. Simply copy the link into your web browser and use your student's birthdate to open the video score report. Please Note: If you enter the birthdate incorrectly three times, the account will be locked.     If you do not receive printed score reports OR if you have difficulty opening the video report, please contact the school for assistance. You may also call the school if you need assistance in interpreting your student's score report.


🚍Welcome to the 2022-2023 school year, PCS! A new school year brings a fresh start and time to renew and reflect on goals, practices, and priorities. We can't wait for another year of sharing and celebrating the outstanding accomplishments of our students, staff, and schools! Happy First Day! 🏫👍💙 #PositivelyPUTNAM #PutnamProud #B2SPCS22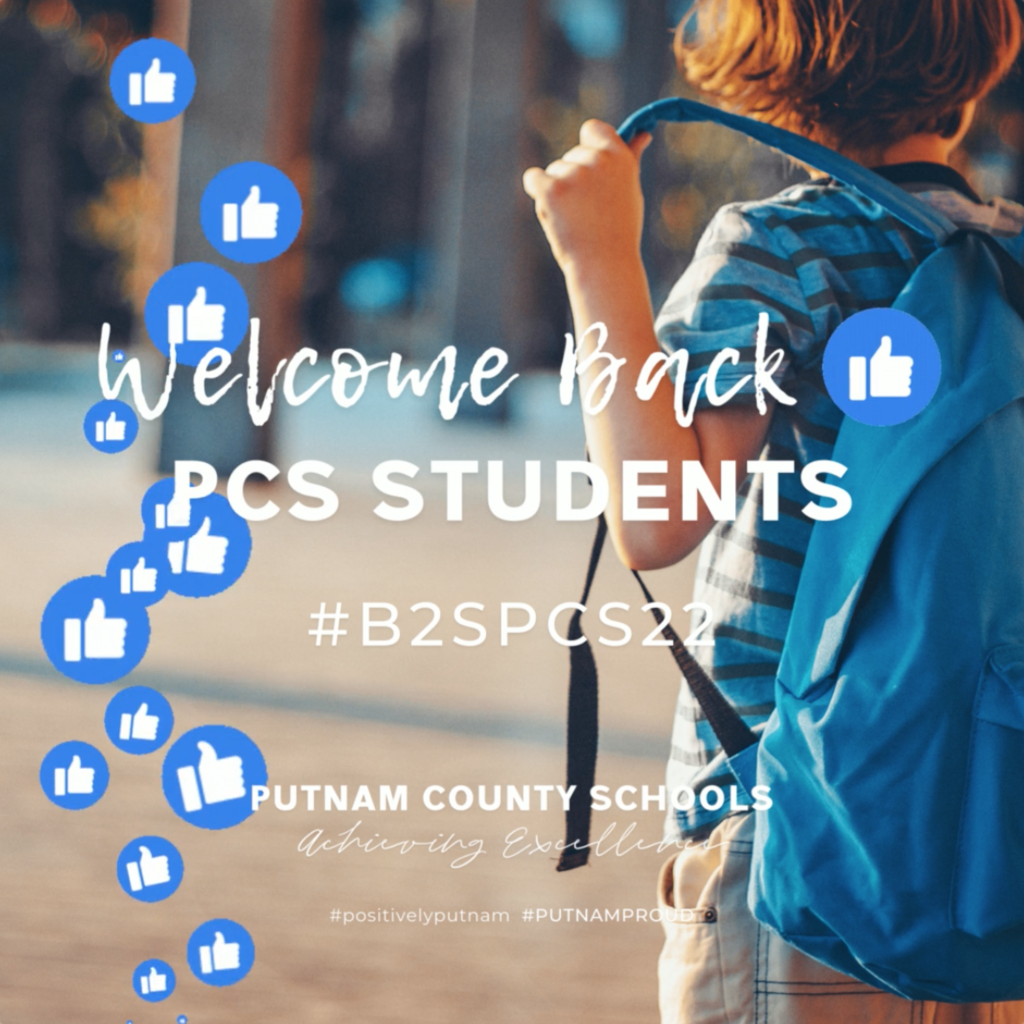 🎉 Happy First Day of School, Teachers & Staff! 💕 Wishing our PCS school staff and educators the best first day back to school! 🧑‍🏫🏫🍎 #PositivelyPUTNAM #PutnamProud #B2SPCS22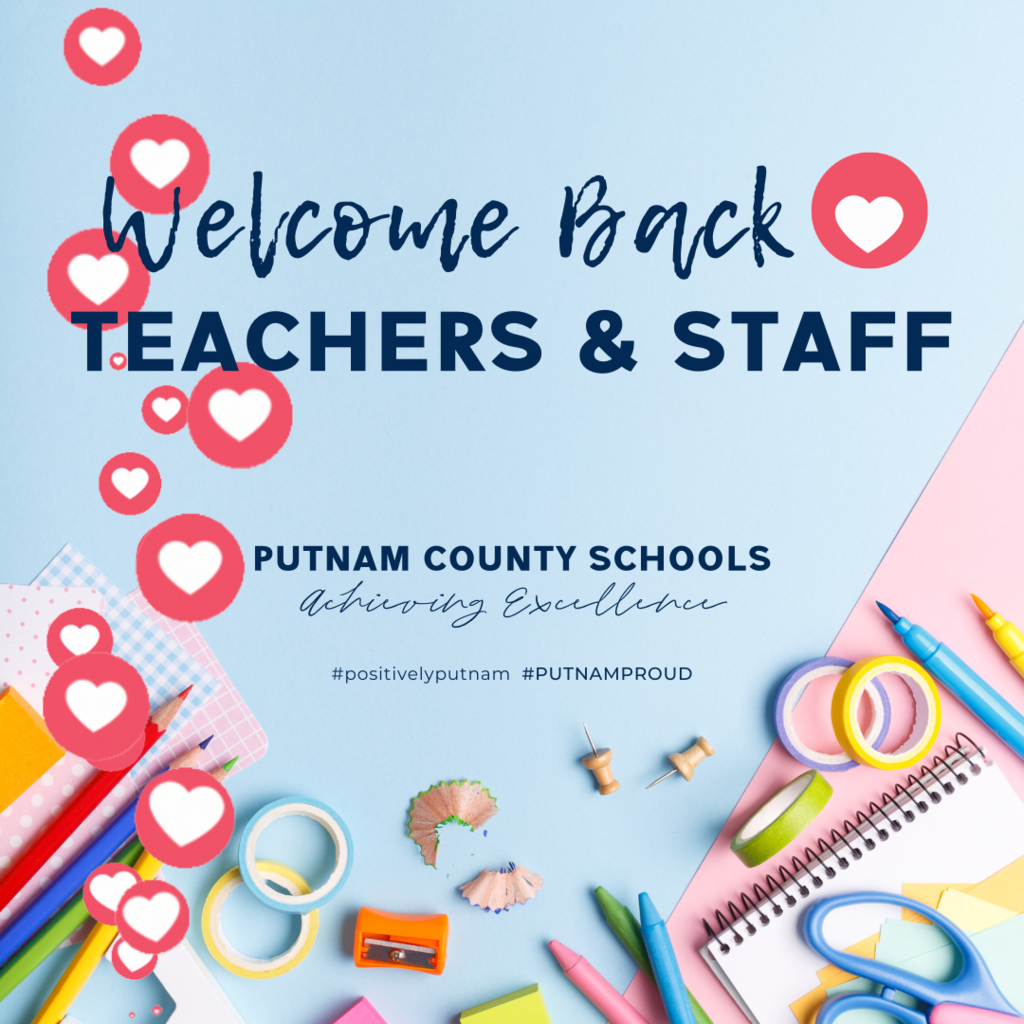 🔔 Save the Date! 🔔 PCS Elementary Schools kick off Back-to-School Season with Open House! ☎️ Questions? Call your school for more details! 🧑‍🏫🏫🚌 #PositivelyPUTNAM #PutnamProud #B2SPCS22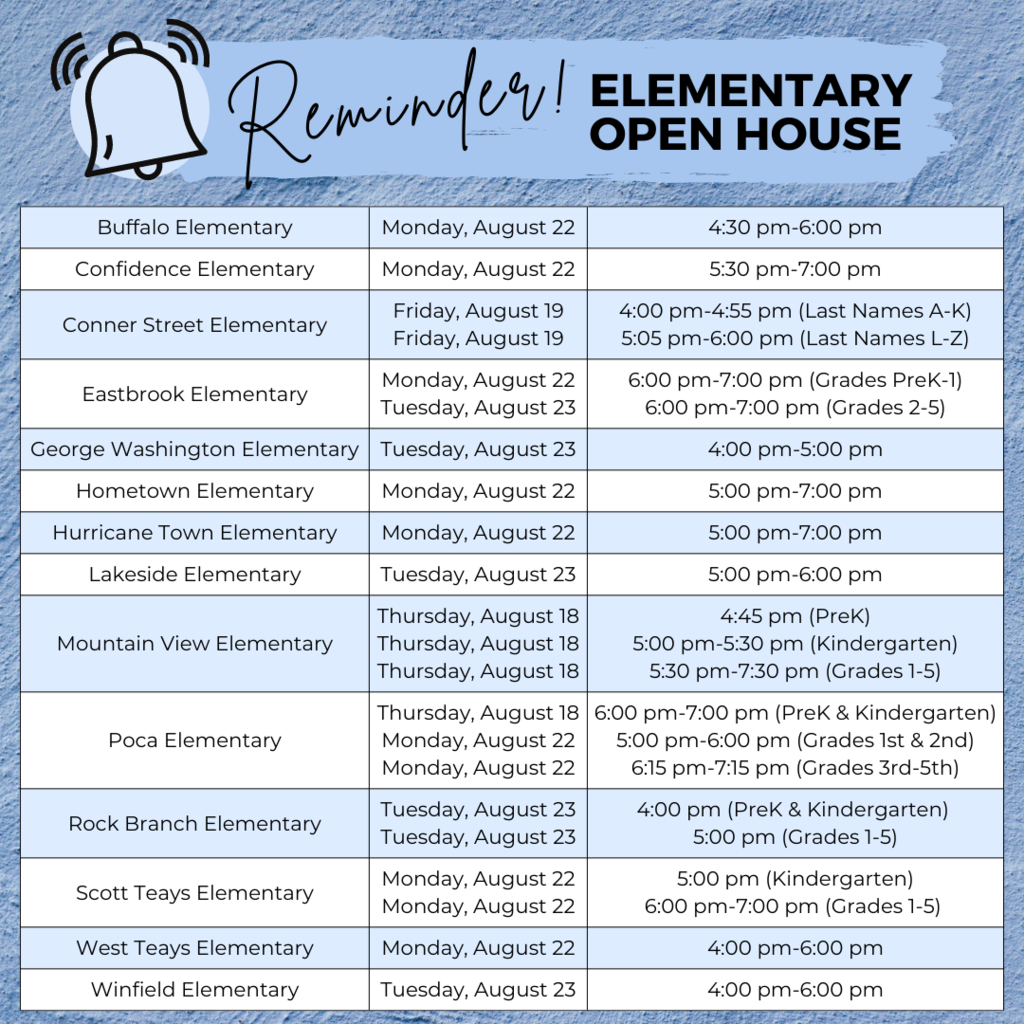 🏆The Putnam County Board of Education recognized SkillsUSA Gold Medal Winners Cheyenne Saunders and Chyanna Wilkinson! (ICYMI) Putnam Career & Technical Center was announced as the National Model of Excellence in Technical Skills winner last month at the SkillsUSA National Leadership and Skills Conference! Cheyenne Saunders (Firefighting/EMT) and Chyanna Wilkinson (ProStart Restaurant Management) represented PCTC in the national competition, winning gold in the category of Technical Skills for their "Holiday Cooking Hazard Public Service Announcement" project! Fantastic job! 👏 Congratulations to Cheyenne, Chyanna, and all the students and instructors who continue to make PCTC a Model of Excellence! 💙#PutnamProud #PCTCProud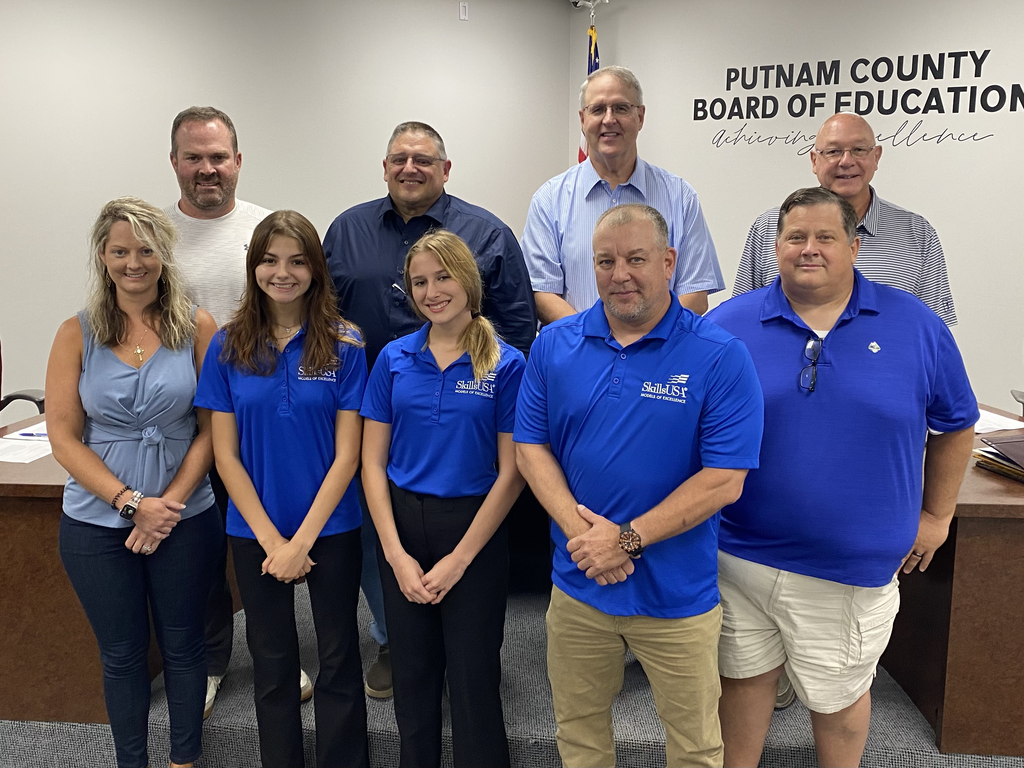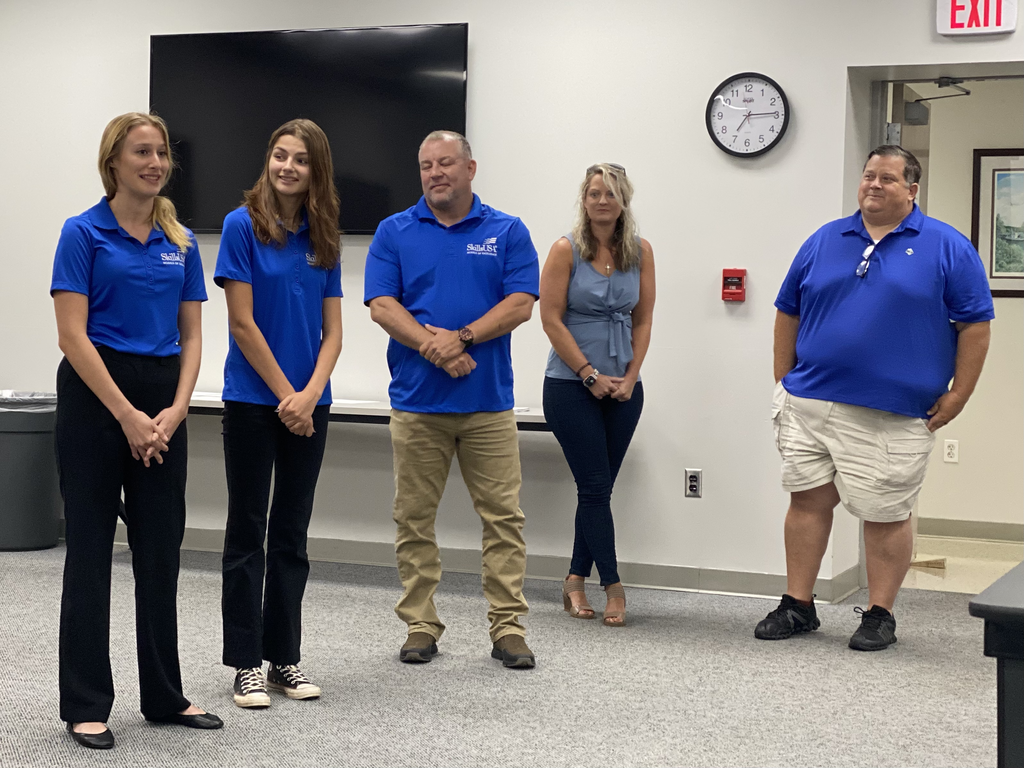 🗳 VOTE FOR BLAISE LIU! With YOUR HELP, a talented Putnam County Schools student could soon have his art on the Google homepage for hundreds of millions to see through Google's Doodle for Google Student Contest. Blaise Liu, a 5th grader at West Teays Elementary, has been chosen as West Virginia's winner for the 14th annual Doodle for Google Student Contest and will advance to the next level of the competition; public voting! 🎉 To help their favorites succeed, everyone across the USA can vote for their favorite Doodle from the 54 State and Territory Winners. VOTING OPENS AT 1:00 PM (EDT) ON JULY 7 & WILL CLOSE ON JULY 12! VOTE HERE! 👇
https://doodles.google.com/d4g/
The public vote will determine the Five National Finalists (one in each grade group). Google will announce these five National Finalists, one of which will have their Doodle featured on the Google homepage for a day. The National Winner will take home a $30,000 college scholarship, and their school will receive a $50,000 technology package to establish or improve a computer lab or technology program. To see a complete list of state winners and to vote online, visit 👉
https://doodles.google.com/d4g/
#PutnamProud #Doodle4Google

🇺🇸 Celebrating Independence! 🇺🇸 Wishing you and yours a safe and happy 4th of July! ❤️🤍💙 #PutnamProud #4thofJuly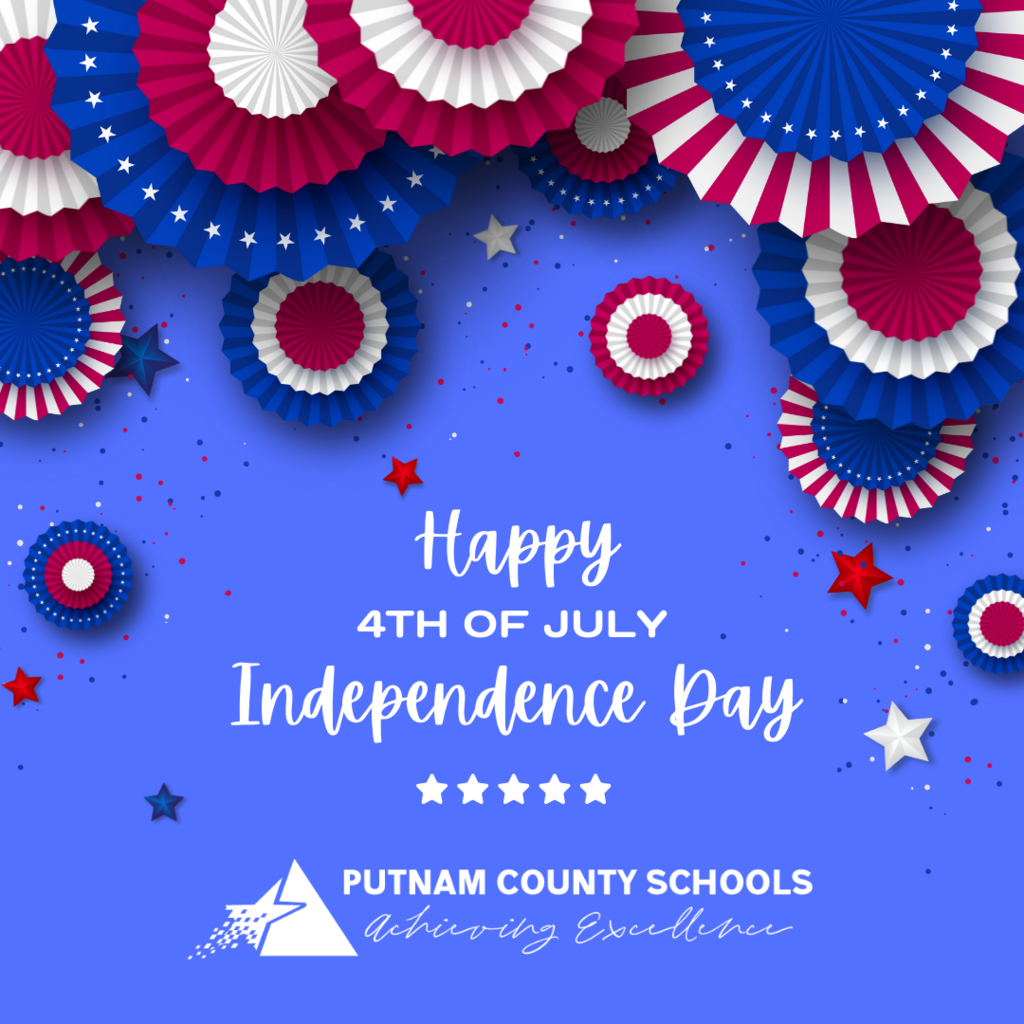 🎉 DYK PCTC was named a SkillsUSA 2022 National Model of Excellence!  The SkillsUSA chapters selected as Models of Excellence (only 24 schools nationwide) will be evaluated at the SkillsUSA National Leadership & Skills Conference for top honors this week! 👏 A panel of judges will interview and evaluate Model of Excellence chapters based on their goals, student-led plan of action, results, evaluation, and SkillsUSA Framework integration.  🏆 The top three National Model Schools of Excellence will be recognized Friday, June 24, during the SkillsUSA Awards Ceremony! Good Luck PCTC SkillsUSA! We Believe! 💙 #PutnamProud #PCTCProud #StartHereSucceedAnywhere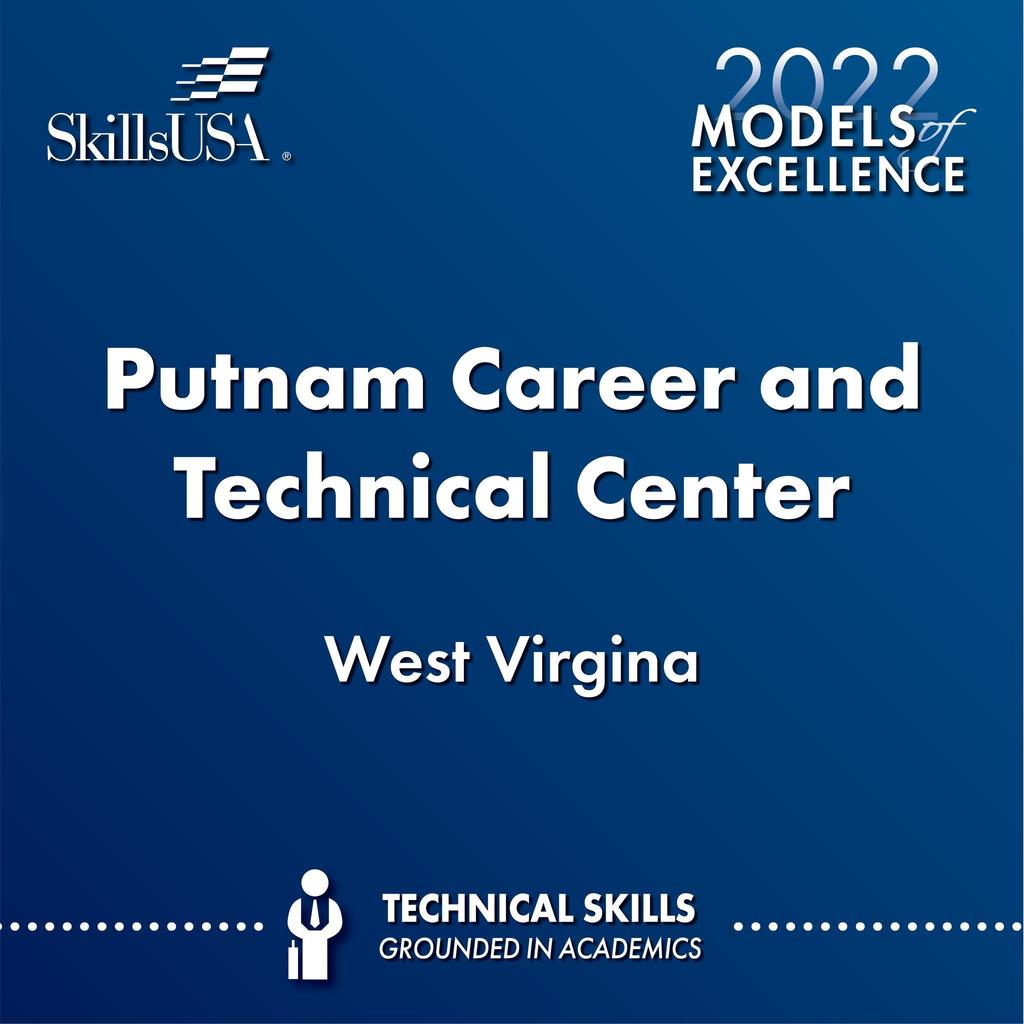 📢📢Save the Date📢📢 🎒PCS Back-to-School Blast🎒 🗓Friday, August 12, 2022 ⏰10:00 AM – 1:00 PM 📍Putnam Career & Technical Center 📍Hurricane High School   This year the Putnam County Schools Annual Back-to-School Blast (B2SB) will be held at two locations on Friday, August 12, 2022, from 10:00 AM until 1:00 PM at Putnam Career & Technical Center (PCTC) in Eleanor and Hurricane High School.    Students attending schools in the Hurricane, Teays Valley, and Scott Depot (including Eastbrook) area will join the B2SB at Hurricane High School. Students attending all other school locations will go to PCTC. Students will receive a free backpack and grade-appropriate supplies. Students are asked to attend the B2SB with a parent/guardian to pick up bags and supplies.     ☎️For questions, please call Putnam County Schools at 304.586.0500 ext. 1122 or ext. 1133. #PutnamProud #PCSBack22School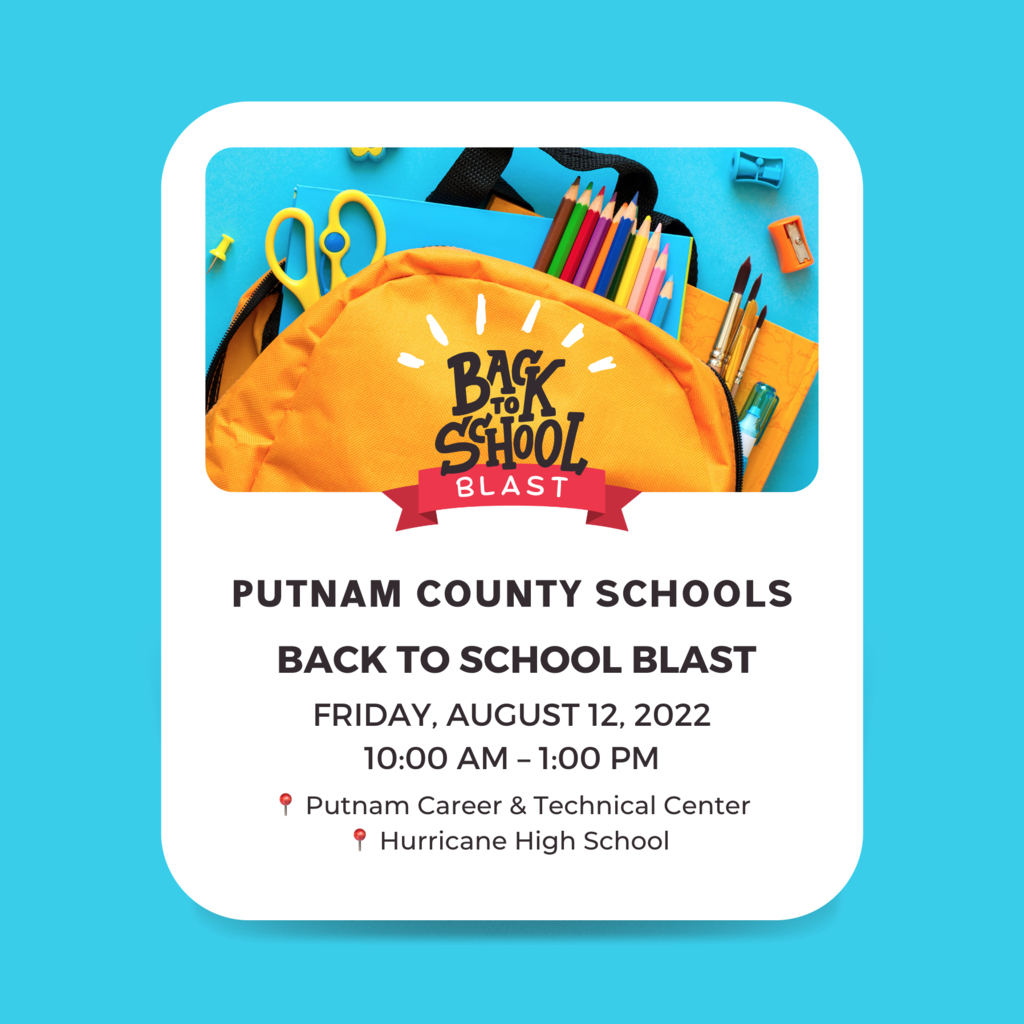 🍉☀️🏄‍♂️ Hello, Summer! That's a wrap on the 2021-2022 school year! We hope you all have a safe and happy summer break filled with plenty of fun and adventure. See you back on August 24th! 😎#PutnamProud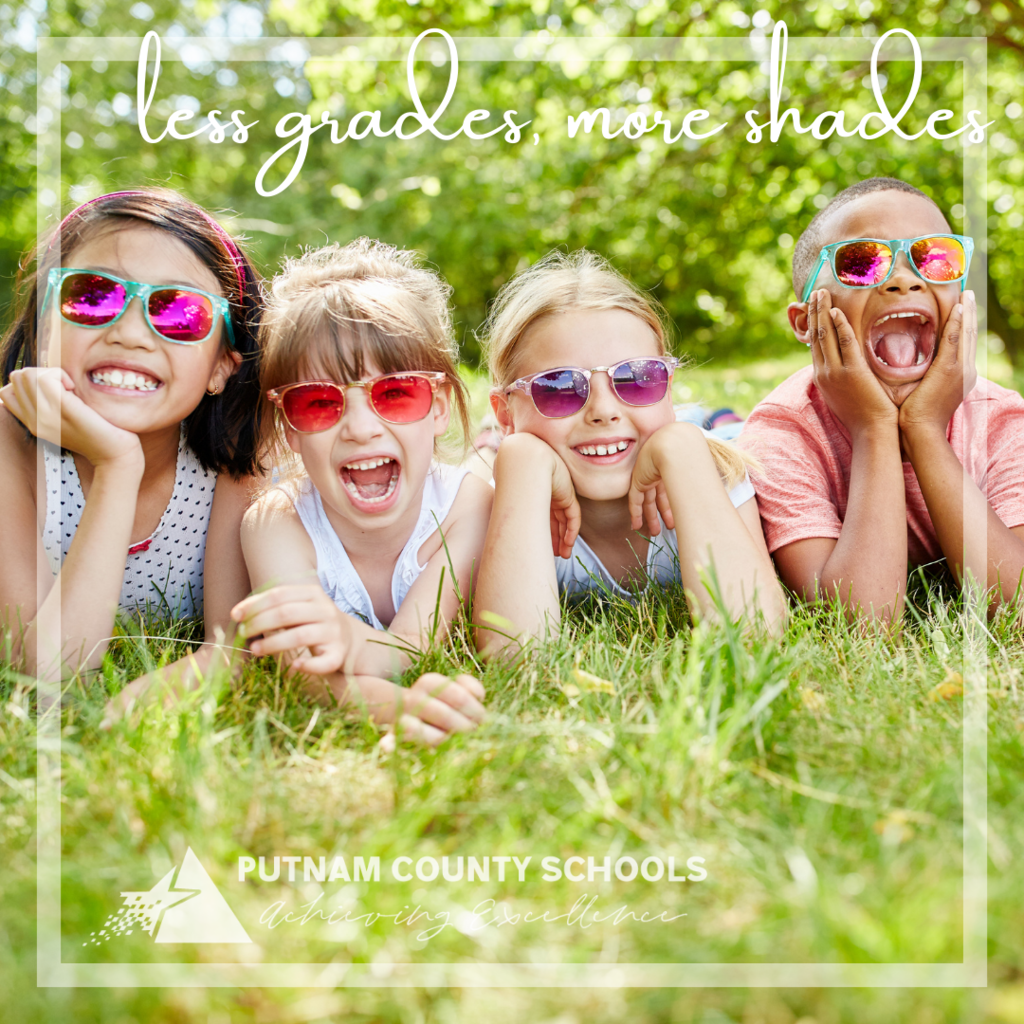 🇺🇸 In memory of many, in honor of all, THANK YOU. Your bravery and service will never be forgotten. #MemorialDay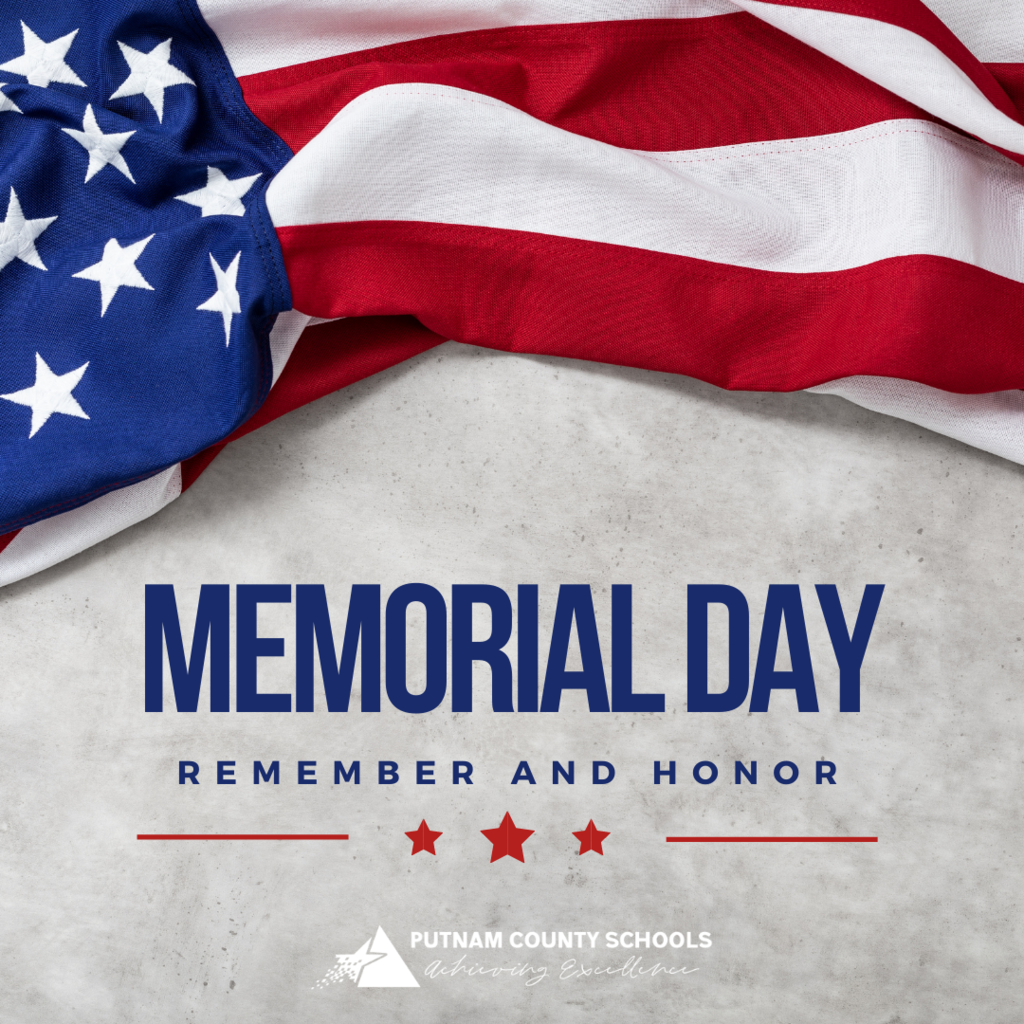 🚌 🚌 🚌 PCS JUNE 2022 BUS DRIVER TRAINING CLASS Putnam County Schools is accepting applications for bus operators for its June 2022 Driver Training Class. Applicants may apply online at putnamschools.com or visiting the Putnam County Schools Central Office located in Winfield prior to the submission deadline. 📝 Application Deadline: June 17, 2022 Driver training classes run approximately 6-weeks (40 hours total training, including 12 hours behind the wheel). Upon class completion, drivers will receive their CDL license. ☎️ For more information on becoming a school bus operator or questions about applying, please contact Putnam County Schools at 304-586-0500 ext. 1103.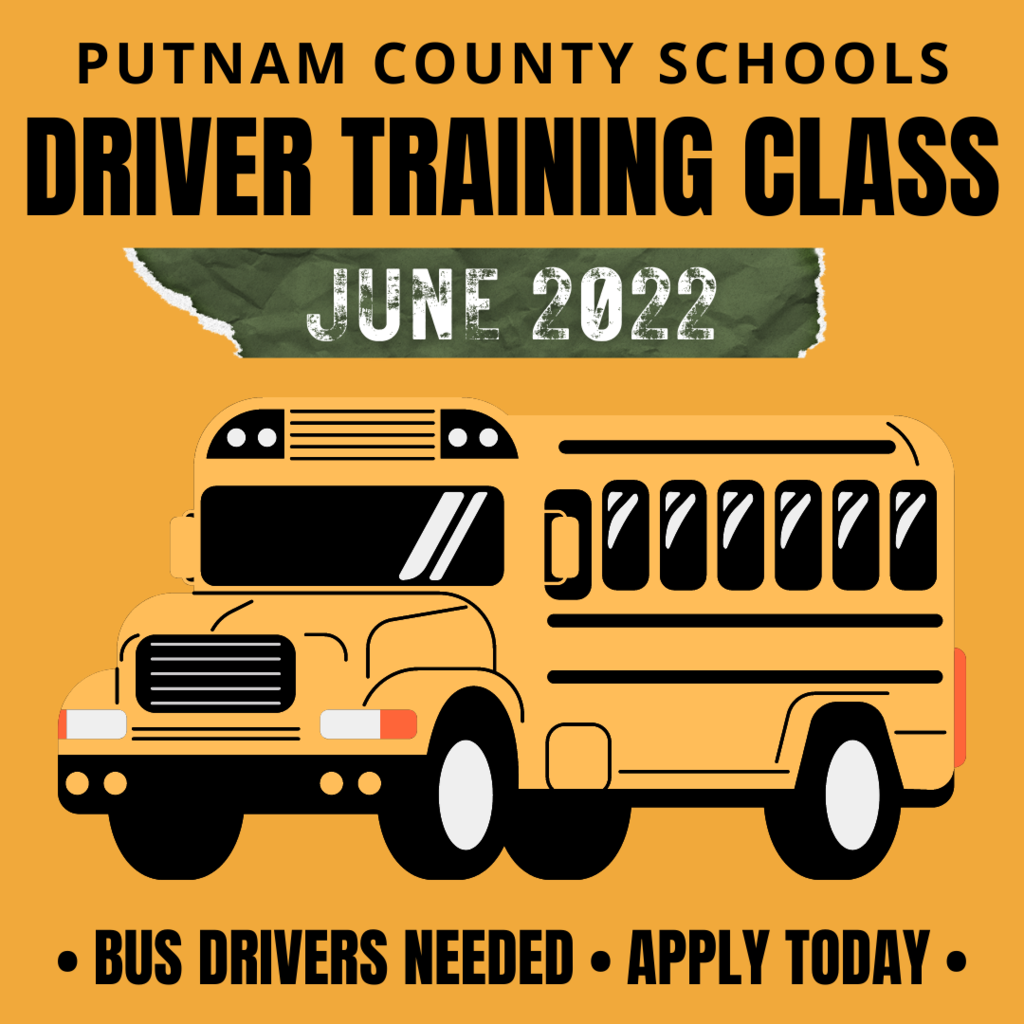 Congratulations Winfield High School Softball! WHS is the 2022 WVSSAC Class AA State Softball Runner Up! W2G Lady Gens! Congratulations to the WVSSAC All-Tournament Team: Maci Boggess, Kennedy Dean, and Georgia Moulder! 🥎 #PutnamProud

🏆🏆Winfield Generals Sweep State Track Titles! 💚 Congratulations Winfield High School Girls and Boys Track and Field Programs - Class AA 2022 Girls and Boys State Champions!   Allie Germann earned High Point Winner for Girls Class AA with 36 points, and Matthew Scheneberg was the Boys Class AA High Point Winner with 32 points! 👏👏   Way to go, Generals! #PutnamProud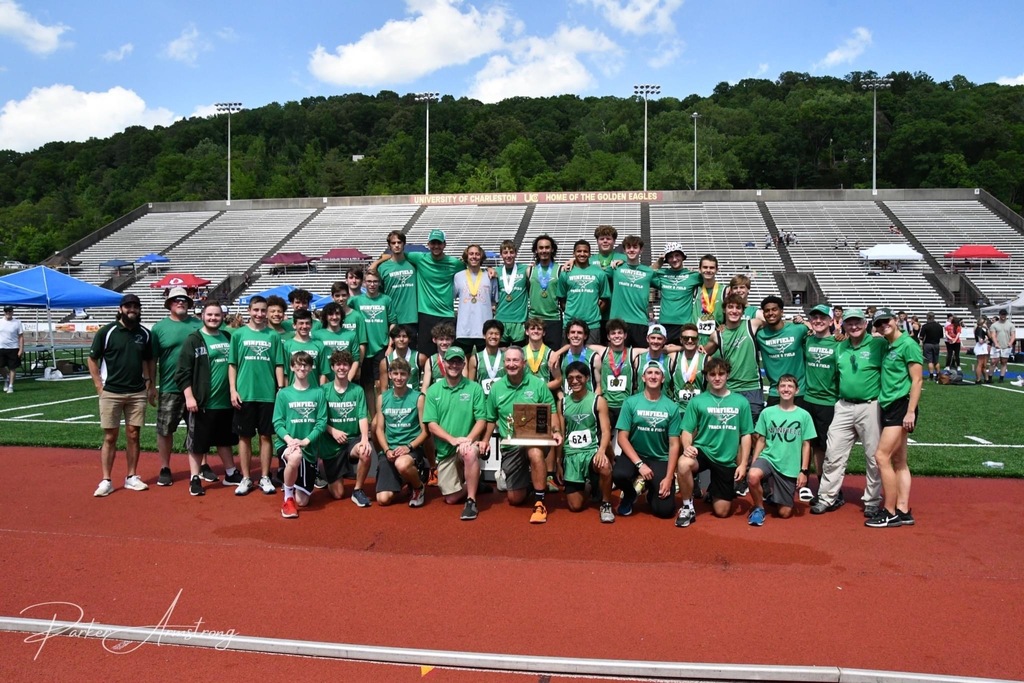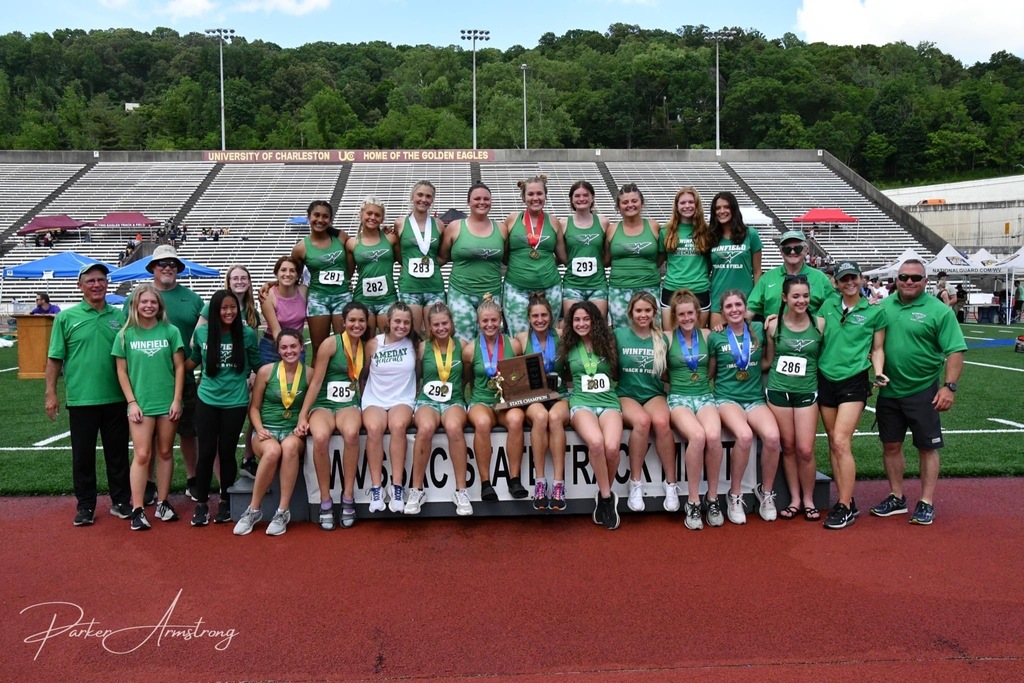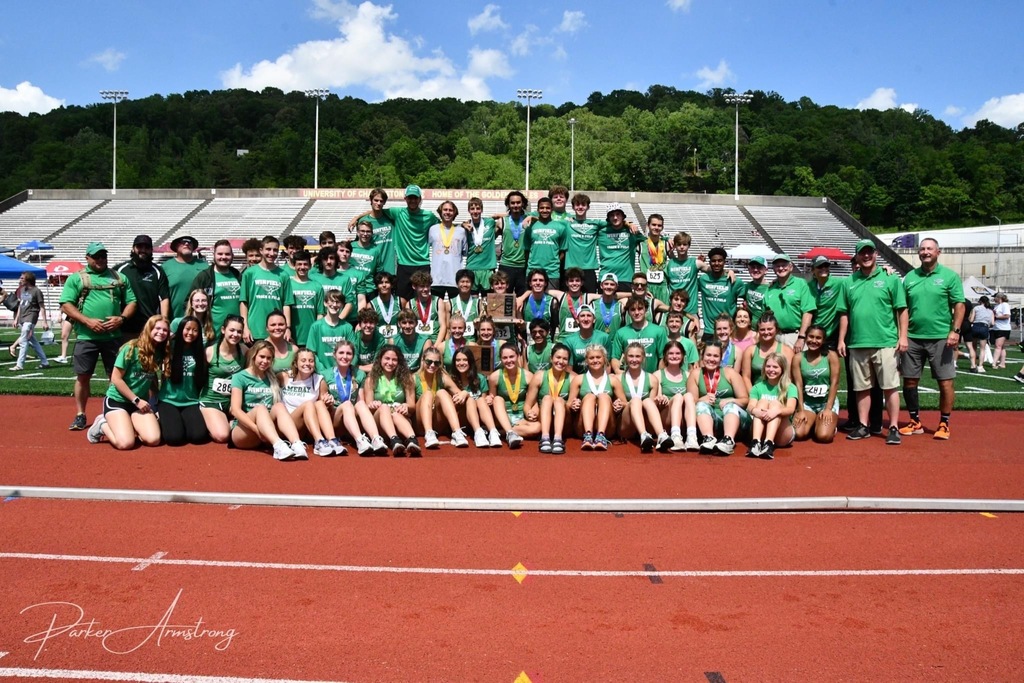 Congratulations to Putnam County Schools Track & Field Programs and Student-Athletes! Last weekend the WVSSAC hosted the WV State Track Meet. Congratulations to all the PCS Students from Buffalo, Hurricane, Poca, and Winfield, placing in the top ten in the state! What a tremendous list! Congratulations to all! #PutnamProud Girls Class A – Buffalo (Team Ranking - 11th Overall) 🏅State Runner-Up, Girls Discus Throw A - Lilly Wyant 6th Place, Girls High Jump A - Chloe Hale Boys Class A – Buffalo (Team Ranking - 5th Overall) 🏅State Runner-Up, Boys 800 Meter Run A - Nick Pitchford 3rd Place, Boys 1600 Meter Run A - Nick Pitchford 3rd Place, Boys 200 Meter Dash A - Bradley Harris 3rd Place, Boys 4x800 Meter Relay A - Nick Pitchford, Patrick Reilly, Jackson Mallett, Justus Harris 4th Place, Boys 100 Meter Dash A - Bradley Harris 5th Place, Boys Shot Put A - Drew Clendenin 5th Place, Boys 300 Meter Hurdles 36" A - Bradley Harris 5th Place, Boys 110 Meter Hurdles 39" A - Gunner Fertig 5th Place, Boys 4x200 Meter Relay A - Connor Pickens, Cole Whittington, Evan Smalley, Bradley Harris 6th Place, Boys 3200 Meter Run A - Patrick Reilly 7th Place, Boys Pole Vault A - Gunner Fertig 7th Place, Boys High Jump A - Gunner Fertig 9th Place, Boys Discus Throw A - Drew Clendenin 9th Place, Boys 4x110 Meter Shuttle Hurdle A - Austin Morlechetta, Gunner Fertig, Justus Harris, Malachi Webb 10th Place, Boys 100 Meter Dash A - Cole Whittington Girls Class AA – Poca 7th Place, Girls 300 Meter Hurdles 30" AA - Bella Skeens 9th Place, Girls 100 Meter Hurdles 33" AA - Bella Skeens 9th Place, Girls 4x102.5 Meter Shuttle Hurdle AA - Bella Skeens, Ryleigh Wilkinson, Maya Wick, Mariah Mobley 10th Place, Girls 4x100 Meter Relay AA - Lola Vance, Maya Wick, Kaitlyn Farley, Reagan Gladwell 🏆Girls Class AA – Winfield (Team Ranking – State Champions, 1st Overall) 🏆State Champion, Girls 100 Meter Dash AA - Allie Germann 🏆State Champion, Girls 400 Meter Dash AA - Allie Germann 🏆State Champion, Girls 300 Meter Hurdles 30" AA - Nikki Walker 🏆State Champion, Girls 1600 Meter Run AA - Rachael Withrow 🏆State Champion, Girls 3200 Meter Run AA - Rachael Withrow 🏆State Champion, Girls Pole Vault AA - Emerson Vanscoy 🏅State Runner-Up, Girls Pole Vault AA - Nikki Walker 🏅State Runner-Up, Girls 100 Meter Hurdles 33" AA - Nikki Walker 🏅State Runner-Up, Girls 200 Meter Dash AA - Allie Germann 🏅State Runner-Up, Girls Long Jump AA - Allie Germann 🏅State Runner-Up, Girls High Jump AA - Emerson Vanscoy 🏅State Runner-Up, Girls Discus Throw AA - Mallory McGinnis 3rd Place, Girls Shot Put AA - Mallory McGinnis 3rd Place, Girls 4x100 Meter Relay AA - Makaila Armstrong, Carli Boggess, Madi Arthur, Emma Pendlebrry 3rd Place, Girls 4x200 Meter Relay AA - Makaila Armstrong, Carli Boggess, Madi Arthur, Emma Pendlebrry 3rd Place, Girls 400 Meter Dash AA - Emma Pendlebrry 3rd Place, Girls 800 Meter Run AA - Rachael Withrow 4th Place, Girls 4x102.5 Meter Shuttle Hurdle AA - Mia Duterte, Lily Moss, Abby Jarrell, Nikki Walker 5th Place, Girls 800 Meter Run AA - Mariam Al-Zoubi 5th Place, Girls 1600 Meter Run AA - Mariam Al-Zoubi 6th Place, Girls 300 Meter Hurdles 30" AA - Mia Duterte 7th Place, Girls 4x400 Meter Relay AA - Emma Pendlebrry, Mariam Al-Zoubi, Ashley Ferguson, Mia Duterte 7th Place, Girls 100 Meter Dash AA - Carli Boggess 8th Place, Girls 100 Meter Dash AA - Makaila Armstrong 8th Place, Girls Discus Throw AA - Brianna Browning 9th Place, Girls Discus Throw AA - Cassidy Harper 9th Place, Girls Long Jump AA - Emerson Vanscoy Boys Class AA – Poca (Team Ranking - 6th Overall) 🏆State Champion, Boys Long Jump AA - Nathan McVey 🏅State Runner-Up, Boys Discus Throw AA - Shane Presley 3rd Place, Boys Shot Put AA - Anthony Dunbar 4th Place, Boys Shot Put AA - Benjamin Cox 4th Place, Boys Discus Throw AA - Anthony Dunbar 6th Place, Boys Discus Throw AA - Anthony Belcher 6th Place, Boys 3200 Meter Run AA - Landon Brumfield 7th Place, Boys Shot Put AA - Shane Presley 9th Place, Boys 1600 Meter Run AA - Landon Brumfield 9th Place, Boys 4x400 Meter Relay AA Jacob Farley, Jonathan Garlow, Thomas Taylor, Nathan McVey 🏆Boys Class AA – Winfield (Team Ranking – State Champions – 1st Overall) 🏆State Champion, Boys Pole Vault AA, Ian Johnson 🏆State Champion, Boys 800 Meter Run AA - Matthew Scheneberg 🏆State Champion, Boys 1600 Meter Run AA - Matthew Scheneberg 🏆State Champion, Boys 3200 Meter Run AA - Matthew Scheneberg 🏆State Champion, Boys 4x800 Meter Relay AA - Justin Lipscomb, Landen Bach, Adam Criser, Brayden Marshall 🏅State Runner-Up, Boys 4x400 Meter Relay AA - Marshall Villers, Landen Bach, Justin Lipscomb, Matthew Scheneberg 🏅State Runner-Up, Boys 3200 Meter Run AA - Brayden Marshall 🏅State Runner-Up, Boys 300 Meter Hurdles 36" AA - Tyler Weiford 3rd Place, Boys 300 Meter Hurdles 36" AA - Aaron Verno 3rd Place, Boys 4x110 Meter Shuttle Hurdle AA - Aathan Pongsugree, Cristian Penaloza, Aaron Verno, Tyler Weiford 3rd Place, Boys Pole Vault AA - Cristian Penaloza 3rd Place, Boys 1600 Meter Run AA - Brayden Marshall 4th Place, Boys 1600 Meter Run AA - Justin Lipscomb 4th Place, Boys Pole Vault AA - Marshall Villers 4th Place, Boys 4x200 Meter Relay AA Seth Eads, Marshall Villers, Ian Johnson, Aaron Verno 4th Place, Boys 800 Meter Run AA - Justin Lipscomb 5th Place, Boys Shot Put AA - Brock Basham 6th Place, Boys 800 Meter Run AA - Brayden Marshall 9th Place, Boys Discus Throw AA - Brock Basham 10th Place, Boys 4x100 Meter Relay AA Isaiah Wikel, Seth Eads, Ian Johnson, Marshall Villers Girls Class AAA – Hurricane (Team Ranking - 3rd Overall) 🏆State Champion, Girls 100 Meter Hurdles 33" AAA - Lily Haught 🏆State Champion, Girls 300 Meter Hurdles 30" AAA - Lily Haught 🏅State Runner-Up, Girls 1600 Meter Run AAA - Audrey Hall 3rd Place, 800 Meter Run AAA - Audrey Hall 4th Place, Girls 4x800 Meter Relay AAA - Asha Bora, Shannen Adkins, Ella Hardin, Audrey Hall 4th Place, Girls 4x102.5 Meter Shuttle Hurdle AAA - Madison Francis, Lily Haught, Maliah McCann-Coles, Kayson Burns 5th Place, Girls 3200 Meter Run AAA - Ella Hardin 6th Place, Girls 4x100 Meter Relay AAA - Maliah McCann-Coles, Alyson Long, Lauren Dye, Lily Haught 7th Place, Girls 3200 Meter Run AAA - Asha Bora Boys Class AAA – Hurricane (Team Ranking – 10th Overall) 🏅State Runner-Up, Boys 1600 Meter Run AAA - Nick Kennedy 🏅State Runner-Up, Boys 3200 Meter Run AAA - Ty Steorts 5th Place, Boys 4x800 Meter Relay AAA - Case Hanshaw, Brady Dawkins, Chris Hall, Nick Kennedy 5th Place, Boys Shot Put AAA - Ethan Chill 5th Place, Boys 3200 Meter Run AAA - Nick Kennedy 6th Place, Boys 3200 Meter Run AAA - Aaron Kidd 7th Place, Boys 1600 Meter Run AAA - Aaron Kidd 9th Place, Boys 1600 Meter Run AAA - Ty Steorts 9th Place, Boys 4x110 Meter Shuttle Hurdle AAA - Justin Tate, Max Tidd, Jai'Den Smith, Renick Vaughn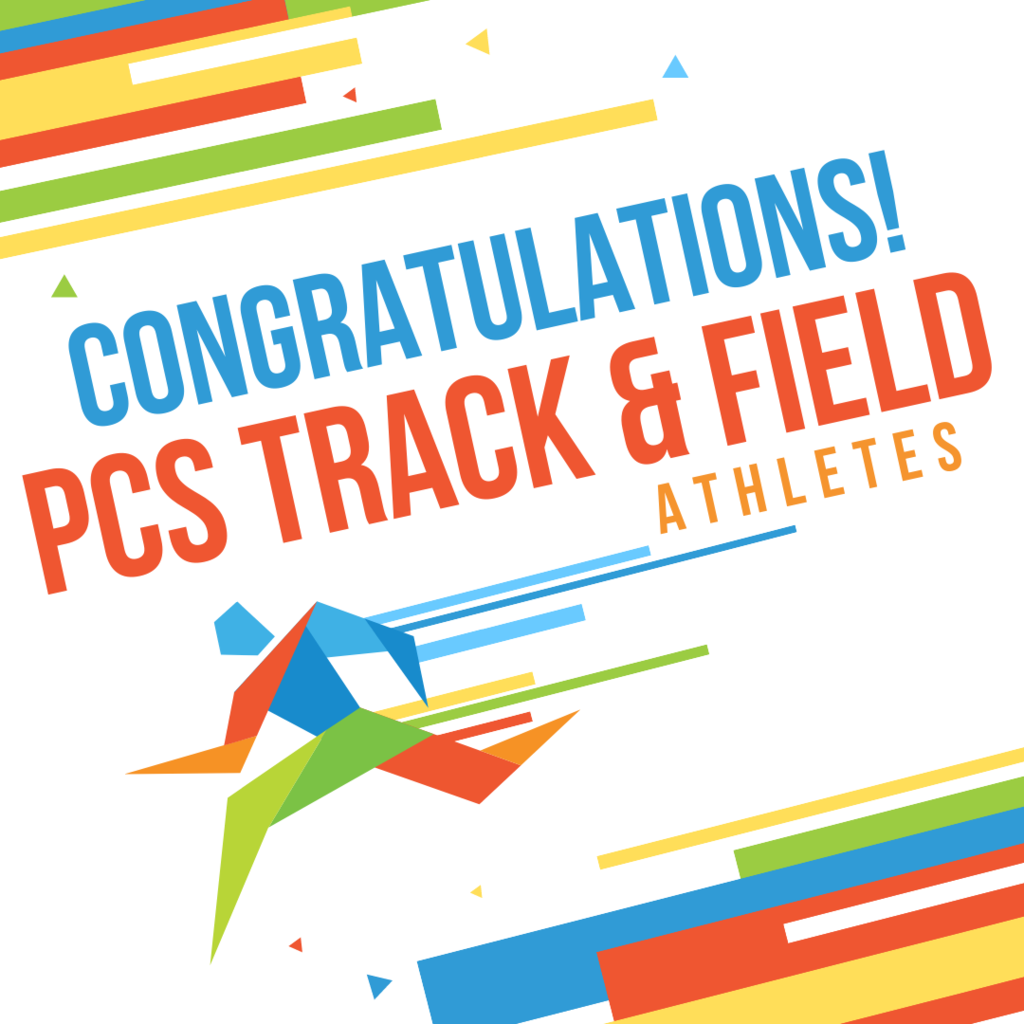 Spring celebrations are pouring in for our Putnam schools and students! 👏☔️🌸   Last month, Putnam County Schools Regional Social Studies Fair Winners participated in the WV State Social Studies Fair at the Charleston Collusion and Convention Center. The following PCS student projects earned top honors and state-level recognition!   🥇1st Place - Psychology, Group George Washington Middle: Mylee Simpkins & Madison Rhodes  "Beyond the Green Pastures Mental Health in Farmers"   🥇1st Place - State & Local Studies, Group George Washington Middle: Ashtyn Johnson & Bailey Raynes "Farm Fresh, Fun-West Virginia Agritourism"   🥈2nd Place - Sociology, Group    Winfield Middle: Larson Barkey & Lucy Smith                                       "Salem Witch Trials"   🥉3rd Place - Economics, Group George Washington Middle: Sarah Landers & Sophie Randolph "How Covid Affected the Local Meat Industry"   Congratulations Putnam County Schools Middle School WV State Social Studies Fair winners and participants! #PutnamProud